Designs from the Book
From the Chapter: "Knitting Patterns for Life"
Note: This page contains high resolution graphics. They may take a while to load.
Click on a graphic to see it full size.
* All photos by Daena Giardella
The Cape of Constant Change is a celebration of change. The yarn has undergone a magical transformation having begun its story as threads emerging from the silk worm that transforms into a moth. Butterflies and moths are universal symbols of the magic of metamorphosis.
The silk was then woven to become a sari, which is itself a shape-shifting garment. Saris are made of rectangular cloth draped to flatter the form of the body. When the wearer takes it off, the sari morphs back to its original rectangular shape. The remnants of these saris are cast off in the cutting room. The seemingly worthless shreds that fall to the ground are then spun into a new and splendid yarn that rises in value. Now we take that recycled yarn and convert it into a cape.
"Change alone is eternal, perpetual, immortal."
~Schopenhauer
Yarns: Himalaya Yarn's "Tibet"
Classic Elite's 'LaGran" #6555 "Infra-Red" and #6546 "Azure"
---
Seeds of Intention Scarves
The Seeds of Intention Scarf is a knitting meditation ritual designed to be a tactile prayer.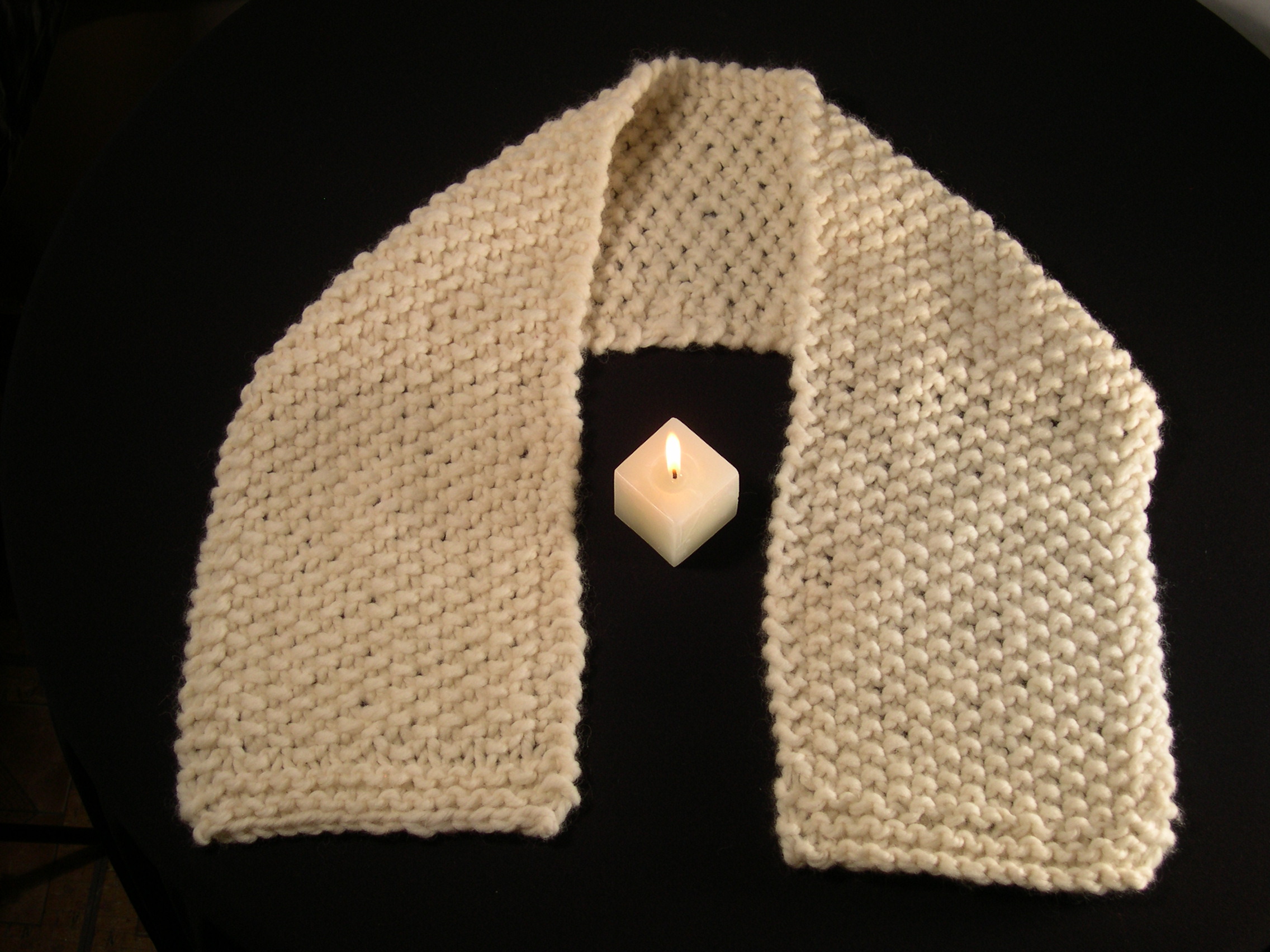 Version 1: Seed stitch scarf using Rowan Big Wool ( #001-"White Hot")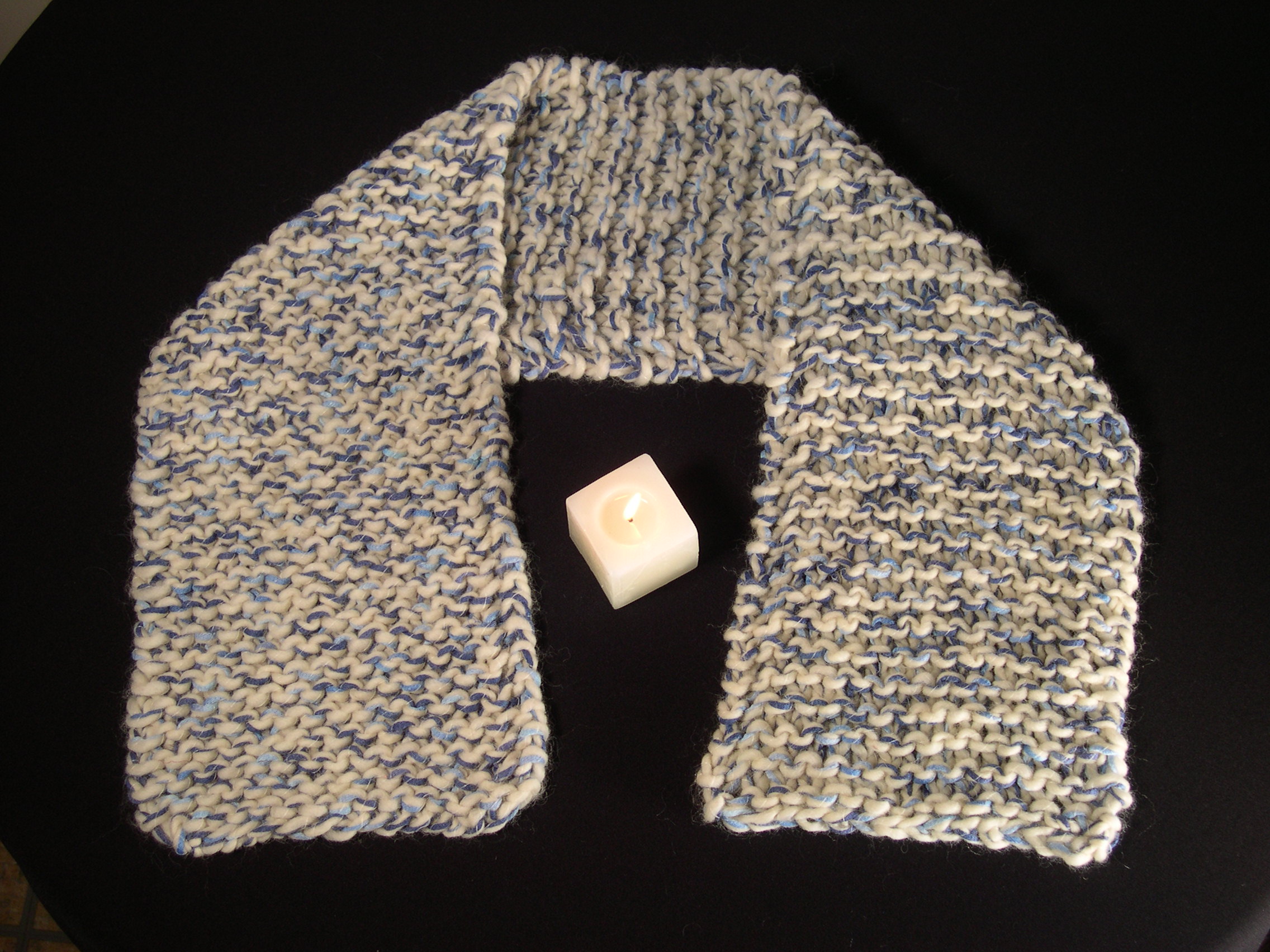 Version 2: Garter stitch scarf using Rowan Ribbon Twist ( #115- "Rapid")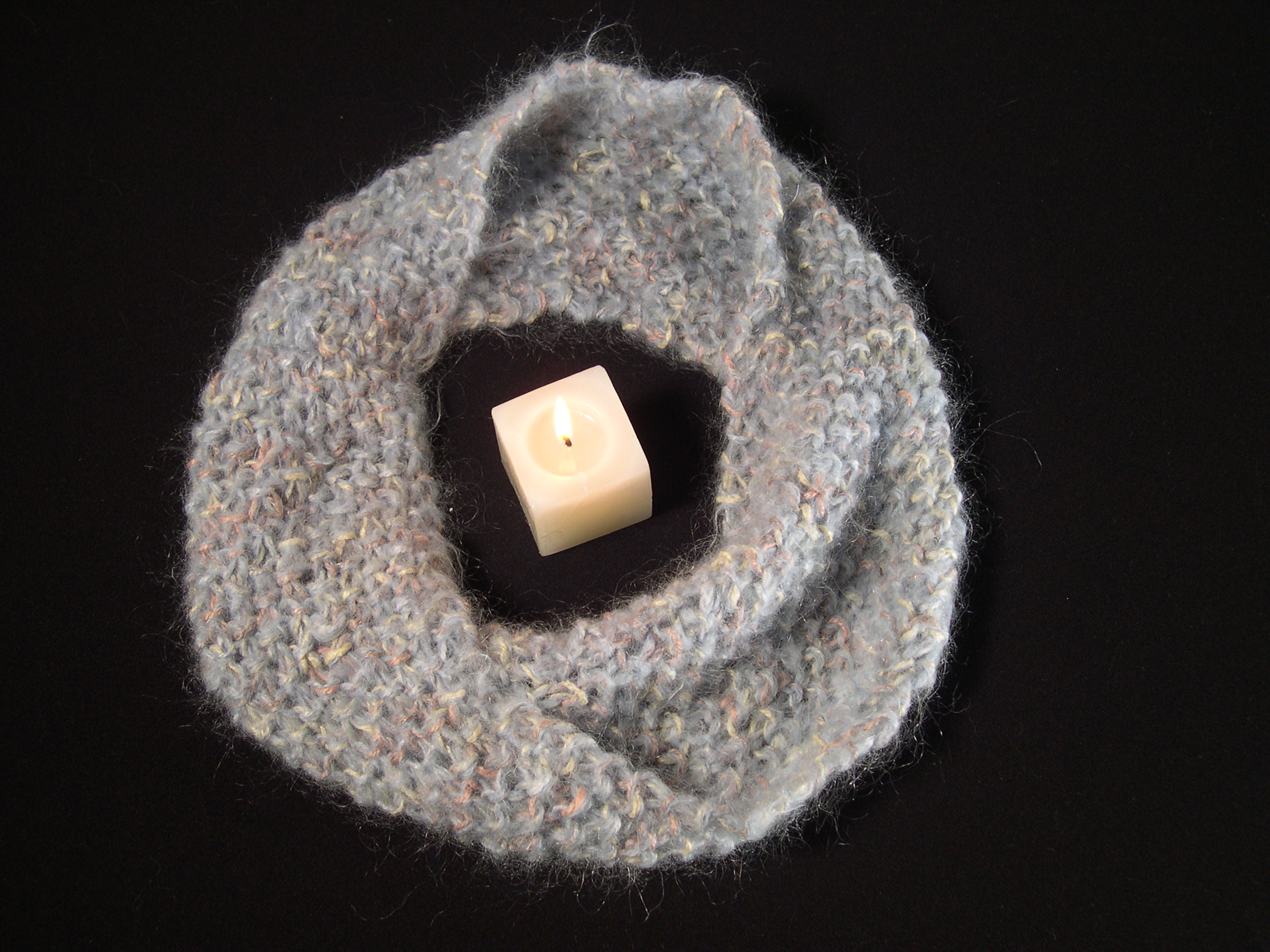 Version 3: Seed or Garter Mobius using Classic Elite Bravo ( #3701 "Mist," or #3733 "Frost")